Bond High Plus provides amazing Website Design in Mehsana. We are expert in creating beautiful websites based on local demand and client requirements. Our team is specialised in Web based solution like Website Design, Web Development, Social Media Marketing (SMM), Domain & Hosting and Local Search Engine Optimization (SEO) in Mehsana.
We have officially launched our first Website Development project of our client in Mehsana. In addition, below are some screenshots of  the website.
Brand and Logo design by Bond High Plus
Landing Page / Home page design
Sales and services page design
Brands associated with our clients
Physical presence of business location in google
Daily updates for Products Price list
Services offer by our clients in details
About us page / Who they are / Team Members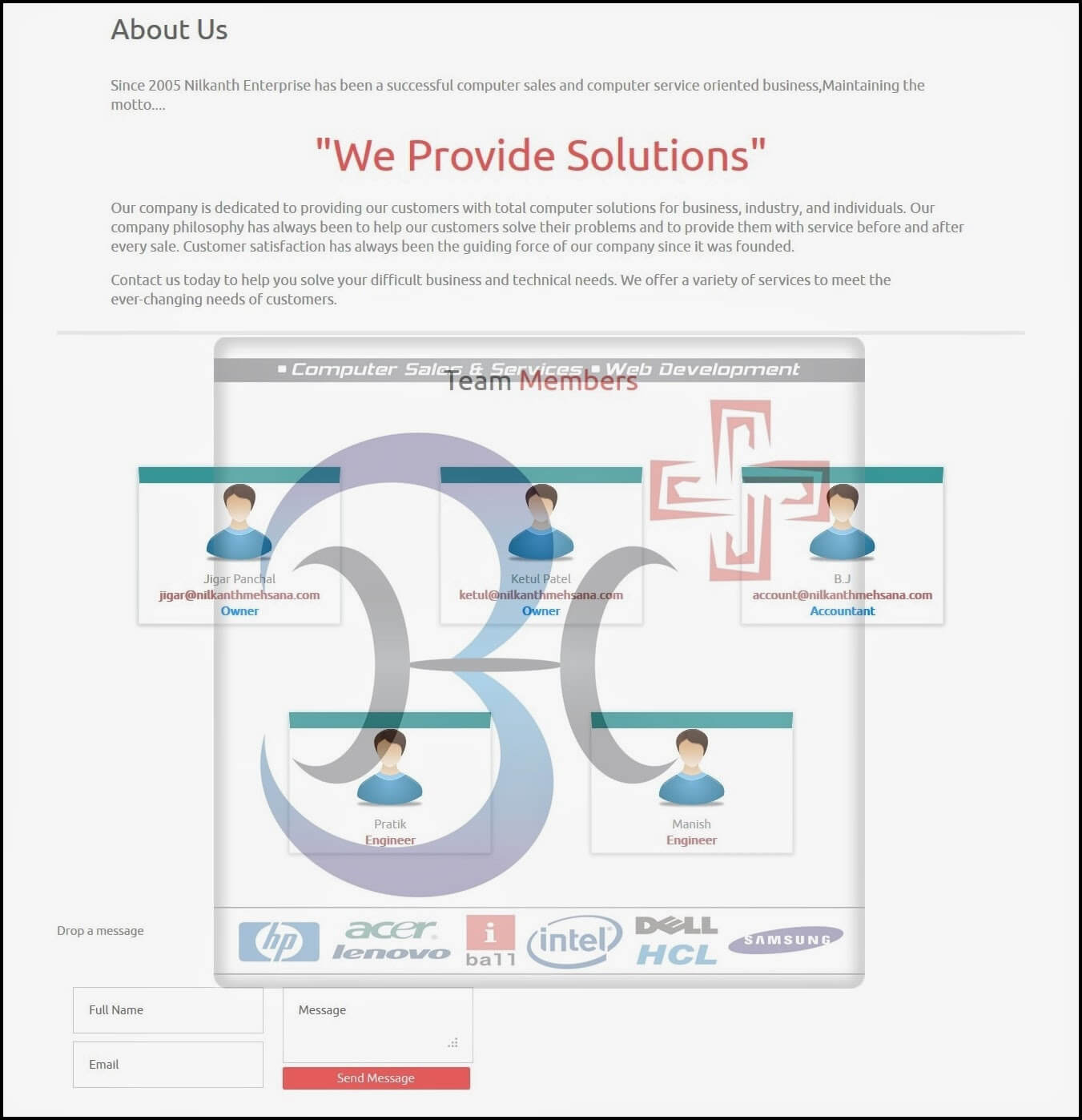 Copyright by Bond High Plus (we give option to remove)
Checkout the website link: www.nilkanthmehsana.com as well as our portfolio. Furthermore, leave your opinion in the comments. Your opinions and suggestions will give us support developing more good websites by Bond High Plus with local demand.
If you liked this article, then please subscribe to our Blog for more updates like this. You can also find us on Facebook, Instagram, Twitter, Pinterest, LinkedIn and YouTube.